Old Stone Cemetery
Located close to Landsford Lock State Park (Landsford Road), SC. The following commentary was provided by Jim Dedman:

"The cemetery can be seen from the road. The name of the cemetery derives from the stone wall surrounding it. The best we could determine is that Hans Casper Kolb and wife are probably buried there. I checked with the Find A Grave contributor whose memorial says they are buried there and her response was that she had "always been told they were there." There are lots of Culps interred there, but they are all later, some into the 1900s."


The warning sign on the road beside the Old Stone Cemetery is the South Carolina statutory warning against defacing protected cemeteries.
Jim Dedman continues: "The Culps left the Gilbertsville, PA, area at some point and headed south, arriving in east Chester County. The Great Indian Warrior Trading Path linked Philadelphia to the Gilbertsville area (where the Culps attended a Lutheran Church) for some years; further heading south to where the Catawba River touched Chester County very near all three cemeteries. It is easy to theorize that our ancestor Culps came down that heavily traveled road (perhaps the pre-cursor to I-95)."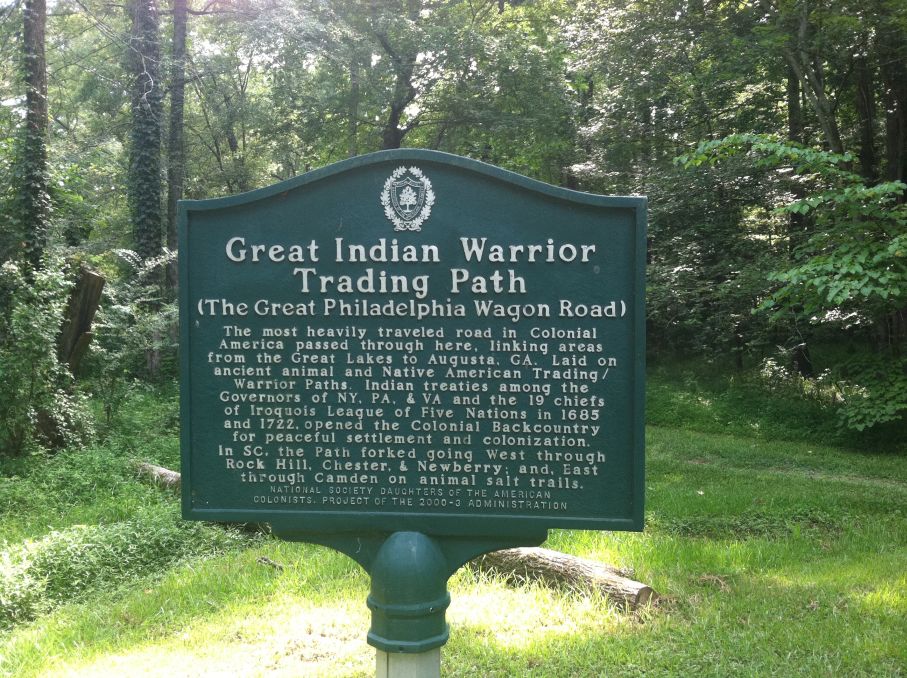 Photos and descriptions provided by Jim Dedman.